Fast Storm Damage Repair When You Need It Most
Hail, high winds and heavy rain or snowfall can leave your Maryland home in turmoil. In the aftermath of a storm, you might be wondering what the next step is to get your property back to normal. That's when you need to call the experts at CastleStone Homes. As experienced storm damage repair specialists, we'll help you restore your roof, siding or any other damaged property to its pre-loss condition.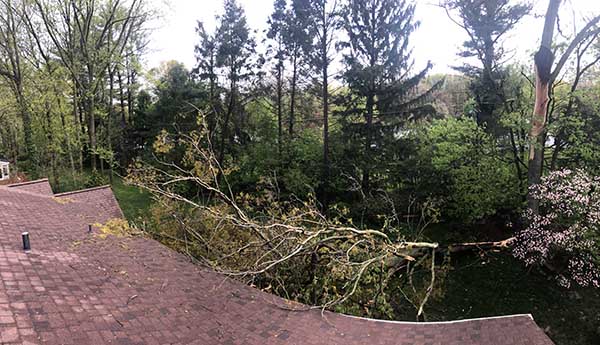 Leave Roof Inspection to Our Professionals
While you should perform a visual inspection of your home after a storm has safely passed, it's important that you don't go up on your roof right after a storm. Depending on the damage, your roof's structural integrity may be weakened. To ensure your safety, let our trained professionals assess your roof and recommend the best restoration solution moving forward. We'll provide you with a detailed inspection and a recommendation for necessary repairs.
GAF Certified for Your Peace of Mind
As a GAF Certified roofing company, CastleStone Homes utilizes high-quality components such as GAF WeatherWatch® leak barrier, GAF WeatherBlocker™ starter shingles and GAF Snow Country Advanced™ ventilation. Older roofs are especially susceptible to hail and snow damage. If you suspect any weather damage to your roof, have it evaluated by one of our professional roofers. Our contractors are highly trained to detect and fix various forms of storm damage.
Contact Us for Fast Storm Damage Assistance
If a tree or other debris has fallen on your home, safely relocate until one of our certified roofing contractors can perform emergency repair services. We'll assess the structural damage and contact your insurance adjuster for you. You can count on CastleStone Homes for reliable service and trustworthy workmanship. Call us at (410) 774-9002 or fill out our online form to request prompt storm damage assistance.