Trusted Roof Replacement Professionals in Maryland
A solid roof is essential to the protection of your family. If your roof has been severely damaged by a storm or is nearing the end of its lifespan, then it might be time to invest in a new roofing system. CastleStone Homes is fully licensed, bonded and insured for your protection. Our teams are factory-trained, allowing us to serve as an authorized installer of GAF roofing systems.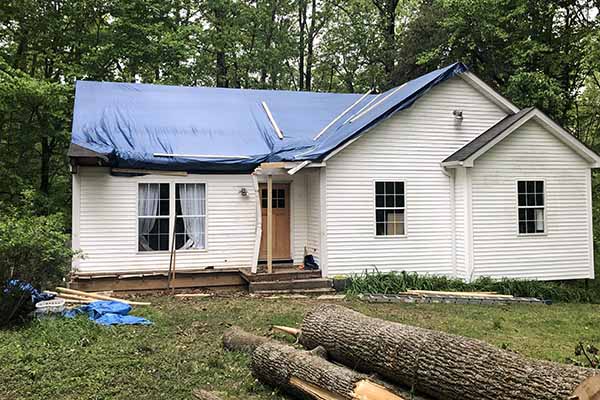 We've Got the Knowledge & the Expertise
A new roof is a major investment. You need a roofing company that not only has the experience but the knowledge regarding appropriate materials, proper installation techniques, safety procedures, building code requirements and tear-off waste disposal. CastleStone Homes is well-versed in all of these aspects and more when it comes to roof replacement.
Benefits of a Roof Replacement
A roof replacement benefits your home or business in numerous ways.
It increases protection. If your current roof is old or damaged, chances are water is leaking in and possibly causing structural damage. A new roof will better protect your structure from the elements.
It saves you money on repairs. With an older roof, you're probably spending money on regular roof repair and maintenance. Replacement can lessen the requirement of regular repair, saving money over the long term.
It can enhance your home's curb appeal. We offer a large selection of roofing options that instantly renew the look of your exterior.
It can increase the overall property value of your residence. If you're looking to sell or refinance your home, a roof replacement is a great investment.
Ready for a New Roof? Get Your Free Estimate!
CastleStone Homes is a GAF Certified roofing contractor with years of experience in roof replacement. We'll help you choose the perfect new roofing system for your home. Get started with a free roof estimate by calling (410) 774-9002, or fill out our online form to request more information.