The Roofing Company to Trust for High-Quality Services
CastleStone Homes is Maryland's premier roofing company and, since our inception, we have been improving homes in each and every community we work in. Our mission is to make roofing as cost-effective as possible for our customers while maintaining the highest quality of service.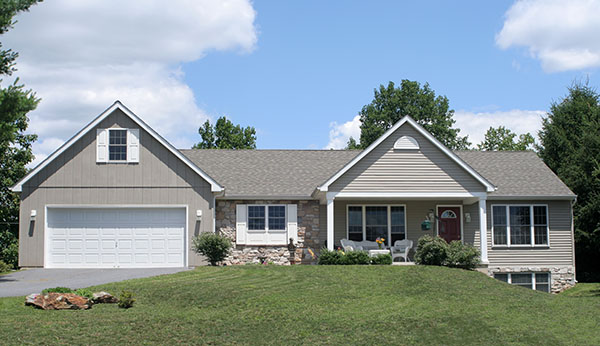 When it comes to our work, we will strive to exceed your expectations.We're proud to offer the following roofing services:
We Install Premium Asphalt Shingles
Asphalt roofing accounts for about 80% of the residential roof surfacing in the United States. It is measured against a variety of standards that evaluate fire and wind resistance, tear strength and other key performance indicators. The contractors at CastleStone Homes will be happy to explain each one of these differences to you so that you can get the very best asphalt product with the most comprehensive manufacturer warranty in the industry.
Certified by GAF to Guarantee Roofing Excellence
GAF is North America's leading roofing manufacturer and has been in business for more than a century. GAF roofing products are used on more American homes than any other roofing brand. CastleStone Homes installs premium GAF roofing products that are designed to last and covered by unbeatable warranties. Our GAF certification gives you the assurance that we're a roofing company with a proven reputation for excellence. Our contractors also receive ongoing training to stay up-to-speed on the latest installation techniques.
Get All of Your Roofing Questions Answered
The experts at CastleStone Homes are on-hand to answer any questions you have about your roof. Whether you need roof repair, storm damage assistance or a new roof installed, we'll help you with all of your roofing needs. For a free roof estimate, call us at (410) 774-9002 or fill out our online form to request more information.