Advanced Protection for a Free-Flowing Gutter System
At CastleStone Homes, we want to protect your gutters the best way possible – by preventing debris from clogging your system in the first place. That's why we offer premium gutter guards and screens to sustain performance and keep gutters flowing freely and efficiently.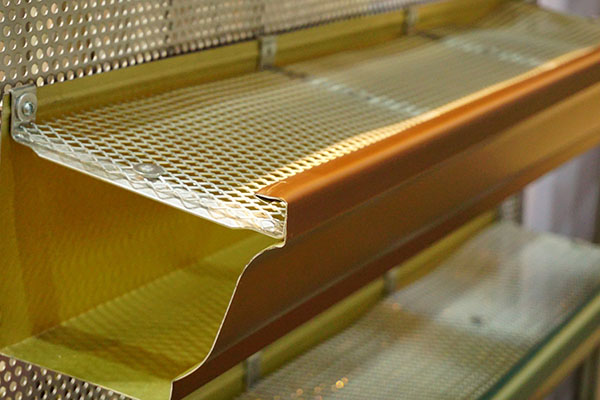 In addition, we provide gutter services including gutter installation and repair. No matter what your gutters need, trust our professionals to get the job done right and on time.
Problems Prevented by Gutter Guards & Screens
Avoid costly repairs caused by water damage by investing in quality gutter protection. With gutter guards and screens, you can avoid the following:
Blockages. By using a gutter guard, you can prevent dirt and debris that cause clogs from building up in your gutter system.
Pest infestations. Pests, birds and other small animals can build nests in your gutters and even enter your home through the roof. Gutter guards keep pests out so everything can remain free-flowing.
Extra maintenance. Installing gutter guards and screens means less year-round maintenance. Instead of climbing a ladder to remove the buildup in your gutters, the gutter guard does the work for you.
Ice dams and water damage. With a gutter guard in place, less water will collect in the system. It won't freeze in the winter and create ice dams that can damage your roof. Additionally, less water in your system means less water overflow that can cause structural damage to your home.
Get Year-Round Gutter Protection
CastleStone Homes is your go-to roofing company for gutter services, including protective gutter guards and screens, gutter installation and repair. Give us a call at (410) 774-9002 or fill out our online form to schedule your no-obligation consultation. We'll assess your roof and help you find the perfect guard to protect your gutter system.