We Provide Worry-Free Gutter Installation
Is it time to replace your gutters? Over time, extreme weather conditions and normal wear and tear can cause damage that leads to leakage in your gutter system. After a reliable roof, your gutters and downspouts are your home's next line of protection against water damage, so they can't be ignored.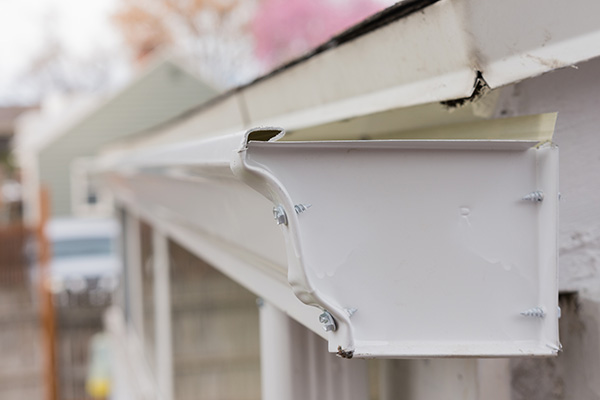 CastleStone Homes is here to help if you notice your gutter system is leaking, draining slowly, sagging or falling. As a locally owned and operated company, we understand the region's climate and what your home needs to be fully protected.
Gutter Repair or Replacement?
In some cases, your gutters can be repaired rather than completely replaced. If you notice a couple of small holes or cracks, you likely only need gutter repair. Our experienced team can inspect your gutters and advise you whether gutter repair is appropriate or if new gutter installation is the best option to protect your home. We provide honest quotes and never recommend extra work if it isn't necessary.
Gutter Guards to Protect in All Seasons
Twigs and other debris have the potential to clog your home's drainage system. If your gutters experience a backup, this has the potential to cause water to flow over the siding, erode landscaping and even crack the foundation of your home, causing structural damage. Protect your gutters year-round with gutter guards and screens that perform during all seasons. All of our gutter guard systems are installed by our professional contractors who are highly trained in gutter installation.
Get a Free Gutter Service Quote
Don't add one more thing to your home improvement to-do list. Contact CastleStone Homes to help with all of your gutter needs. We're trained to get the job done professionally and quickly. For a free estimate, give us a call at (410) 774-9002 or fill out our online form to request more information.