Financing
CastleStone Homes LLC (MHIC #136477)
CastleStone Homes provides our customers with high-quality workmanship for exterior home design. We work to help you enhance and protect your home with exceptional exterior contracting services. To better serve our customers, customized financing packages tailored to your unique budget needs. CastleStone Homes helps make home renovation an easy payment in your monthly budget.
We accept the following forms of payment:
All major credit cards
Cash
Checks
In-house Financing Options
Finance with Green Sky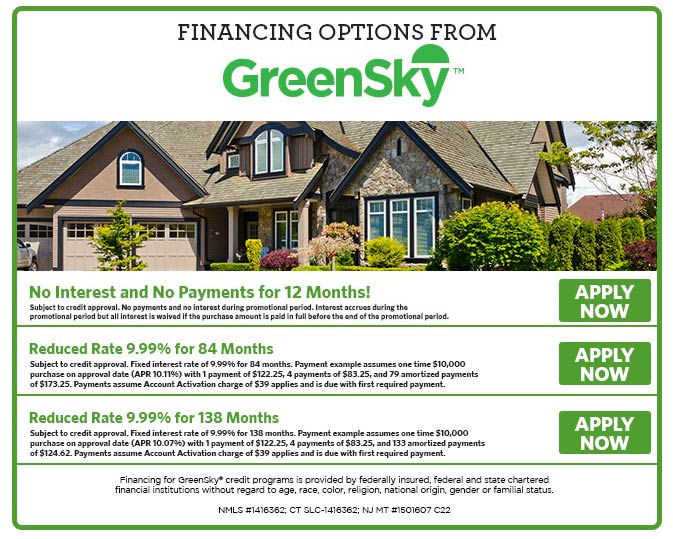 To learn more about our financing and payment options, contact CastleStone Homes at (410) 774-9002. CastleStone Homes can help you handle all of your exterior renovations. We Cover all of Maryland.